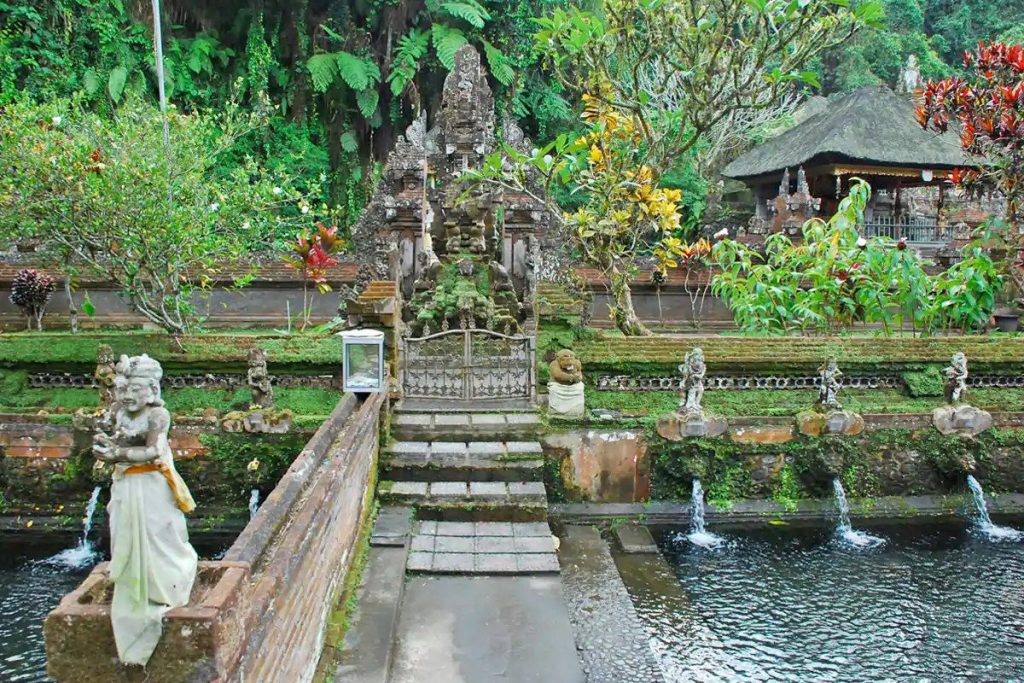 About Gunung Kawi Sebatu Temple
Gunung Kawi Temple is located in Sebatu Village, Tegalalang, Gianyar, approximately 50 minutes drive from the Ngurah Rai International Airport. The temple itself has a fascinating story. The words 'Gunung Kawi' are derived from 'Gunung' (mount) and 'Kawi' (made).
This sacred temple offers peacefulness and holy water purification which is believed to rejuvenate the soul and restore the positive energy. The temple has beautiful ponds and spring water, which artistically designed and built to present the gratitude to the God. There are also gardens and many large fishes at the ponds, the perfect consumption for your lens. This place will please the eyes and awake all your senses. A visit to this temple is surely something you do not want to miss during your vacation at GK Resort Bali.